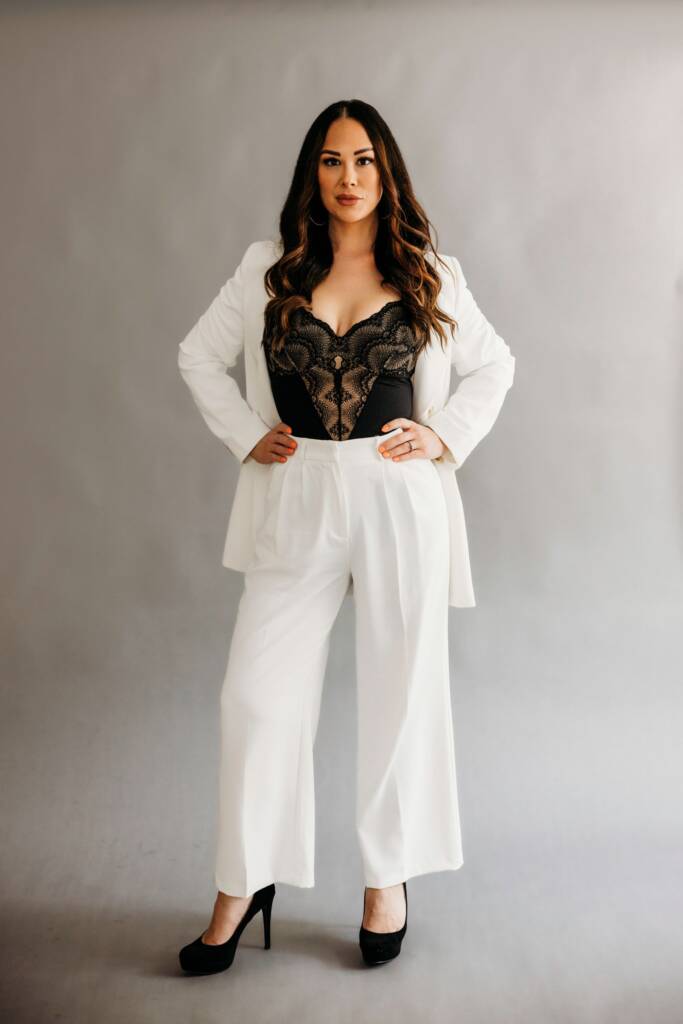 Learn About Our Owner
Tracee Dahlke, MSN, APRN, FNP-C was born and raised in the Willamette Valley. Tracee had a passion for dance and received a full-ride dance scholarship to Hawaii Pacific University at the age of 18 years. She graduated from the University of Hawaii at Manoa with a bachelor's degree in textiles. After working in the field for a few years Tracee realized her passion was in helping others. Tracee enrolled back in school to become a nurse. She started from the ground up by first becoming a licensed practical nurse (LPN), then a registered nurse (RN), and now a family nurse practitioner (FNP-C).
Tracee has now been in the medical field since 2011 with a history of working in Urgent Care, Labor & Delivery, OBGYN, and Family Practice.
In 2019 she was able to combine her passion for style and beauty with the world of nursing by getting trained at Pacific Northwest Aesthetics Academy (PNAA) to perform neurotoxin and dermal filler injections. "I love helping patients feel more beautiful in their skin! I pride myself in providing natural appearance enhancement to highlight each patient's unique and beautiful face!"
Tracee has joined forces with multiple independent contractors, who have experience in various different specialties within esthetics.  Descriptions of the team at PMA MED SPA are defined below. 
Tracee resides in Tangent, Oregon with her Husband of 7 years, Dasche, and her two Boston Terriers, Eqzy and Jameson.
Tiffany Starha
2023-04-17
Tracee is just amazing! She is easy to talk to, making each interaction enjoyable. Discussing weight loss is no one's favorite thing to do, but she made the process seamless and easy. She takes everything into consideration when coming up with the plan for your treatment, leaving you feeling confident and supported.
Tracee is extremely knowledgeable and answered all of my questions and took the time to explain everything. I greatly appreciated her taking the time with me to feel comfortable.
Tracee is wonderful! She does amazing lips with the Russian technique.
Erica Lerch-Griffin
2022-10-23
Tracee is amazing! I originally started seeing her for B12 injections which evolved to LIPO/B12 injections. I recently attended her open house at her new location. It is gorgeous and set up perfectly for the other services she now offers. I would trust her for any of them! If I could give her 10 stars, I would!
I recently went in for a B12 shot on a recommendation from a friend. WOW! The boost in energy, weight loss, and improved sleep cycle have changed my life. With a busy work load and family duties, I don't have the time to hit the gym like I used to. This B12 shot gave me the endorphins I used to get from working out. I'll be going back for routine visits with Tracee for sure. She's the best.
Brenda Greeley
2022-10-07
Congratulations on the Grand Opening yesterday. I've been going to Lisa with Suburban Brow for years, she does an amazing job. I booked a Hydra facial appointment with Purebeauty_by Michelle, I'm so excited! I'm sure Hydra facials will be part of my routine. ❤️
Stephanie Vaughn
2022-10-07
I've been going to Lisa for all my brow & lash needs for years. She has the best attention to detail and keeps my brows perfect! So excited to try more services; hydrafacial and Botox booked!
Jake and Natalie Harrington
2022-10-07
She's my favorite.
Amazing place, wonderful people. Leah says hi Tiffany S.