The MORPHEUS 8 uses a strong fractionated radio frequency for deep skin regeneration in a safe manner. By accessing the lowest layer of skin with thermal energy, the MORPHEUS 8 remodels subdermal adipose tissue and stimulates collagen synthesis, regenerating the building blocks of youthful, smooth, and beautiful skin. The MORPHEUS 8 employs full body fractionated technology, but the lower face and neck are the most treated areas. Morpheus8 can penetrate deeper into the skin than any other microneedling device. It is notably useful for reducing wrinkles, acne scars, and discoloration, as well as enhancing skin suppleness. MORPHEUS 8 subdermal regeneration is non-invasive and safe for all skin tones. M8 can be used for skin tightening, wrinkle reduction, scar reduction, stretch mark reduction, cellulite reduction, facial contouring, fat remodeling, and fat destruction everywhere on the body and face. M8 both stimulates and rebuilds old collagen. Although there are immediate obvious results, collagen rebuilding can take up to 3 months after treatment. As a result, improvements can be seen months after treatment.

Morpheus8 can be used on any areas that can benefit from resurfacing and subdermal renewal. The most commonly treated areas include the face, periorbital area, abdomen, thighs, legs, and buttocks.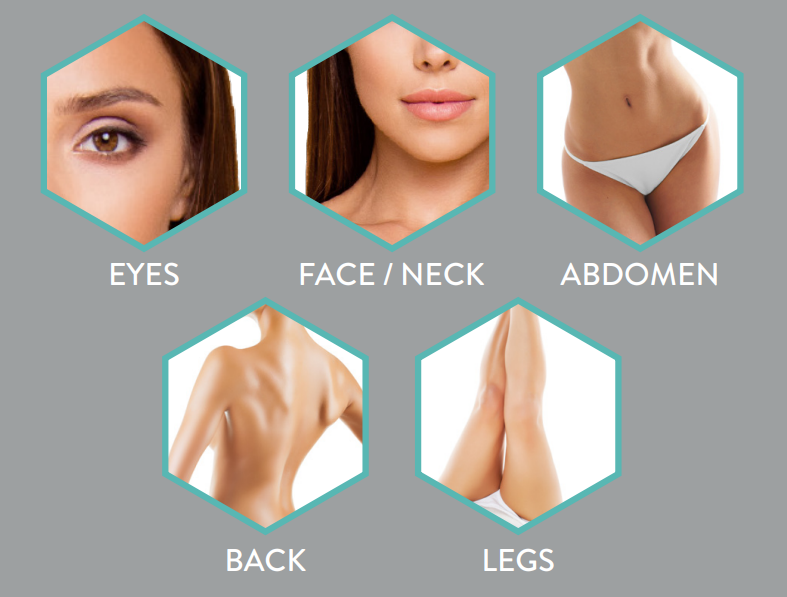 Face:
3 sessions for $3,300
Face + Neck: 3 sessions for $4,800
Chest: 3 sessions for $1,300
Resurfacing Pricing:
Resurfacing: 3 sessions for $2,000
Resurfacing Add-On to Morpheus8 Treatment: 3 sessions for $1,500
Morpheus8 Body Pricing:
Small Area: 3 sessions for $2,500
Medium Area: 3 sessions for $4,000
Large Area: 3 sessions for $4,500
Scars: 3 sessions for $1,300
Stretch Marks: 3 sessions for $1,700
Tracee is amazing! I originally started seeing her for B12 injections which evolved to LIPO/B12 injections. I recently attended her open house at her new location. It is gorgeous and set up perfectly for the other services she now offers. I would trust her for any of them! If I could give her 10 stars, I would!
Congratulations on the Grand Opening yesterday. I've been going to Lisa with Suburban Brow for years, she does an amazing job. I booked a Hydra facial appointment with Purebeauty_by Michelle, I'm so excited! I'm sure Hydra facials will be part of my routine.
I recently went in for a B12 shot on a recommendation from a friend. WOW! The boost in energy, weight loss, and improved sleep cycle has changed my life. With a busy workload and family duties, I don't have the time to hit the gym like I used to. This B12 shot gave me the endorphins I used to get from working out. I'll be going back for routine visits with Tracee for sure. She's the best.
I've been going to Lisa for all my brow & lash needs for years. She has the best attention to detail and keeps my brows perfect! So excited to try more services; hydrafacial and Botox booked!
I had a wonderful experience and am very happy with results of my Botox injections. Tracee is the best!
Precision Medical Aesthetics is where its at! Come visit Tracee and the gang for all your beauty needs. They will take THE BEST care of you!
Tracee is the absolute best! Botox and fillers can be scary, especially for a first-timer but have no fear. Tracee gave me Dysport in my forehead and filler in my lips and my results were amazing! She's super knowledgeable and will walk you through the whole procedure. Book your appointment now!
Would recommend Tracee for all of your injector treatments. Tracee has amazing communication, she is professional and a great injector. She really takes the time to talk about your concerns. 5 stars all the way!
Your Botox & Filler Specialist