DiolazeXL Laser Hair Removal
DiolazeXL is a cutting-edge laser hair removal therapy that removes unwanted hair safely and softly. DiolazeXL contains one of the largest treatment spot sizes, allowing for more convenient and faster treatments. DiolazeXL is a laser hair removal leader due to its efficacy, patient comfort, and quickness. It can target and treat even the most recalcitrant hair. DiolazeXL offers one of the largest built-in cooling surfaces among laser hair removal equipment. Treatment is thus more comfortable than with other devices.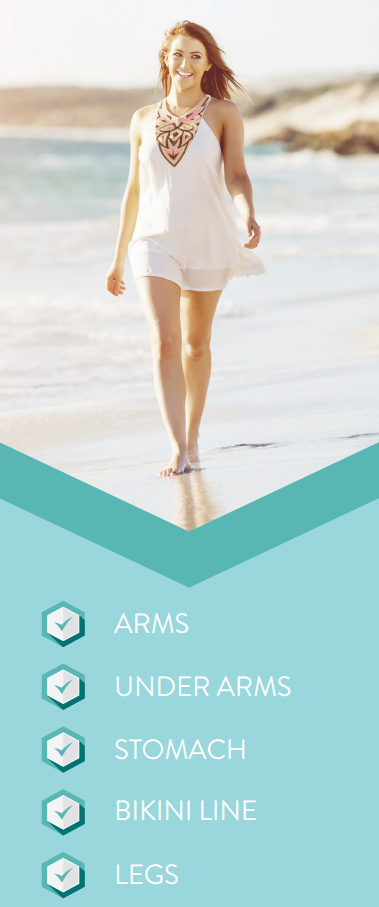 Small Area: (face, arm pits, bikini) 6 sessions for $350
Medium Area: (Brazilian, arms, half leg) 6 sessions for $650
Large Area: (Back, full legs) 6 sessions for $1,200
Tracee is amazing! I originally started seeing her for B12 injections which evolved to LIPO/B12 injections. I recently attended her open house at her new location. It is gorgeous and set up perfectly for the other services she now offers. I would trust her for any of them! If I could give her 10 stars, I would!
Congratulations on the Grand Opening yesterday. I've been going to Lisa with Suburban Brow for years, she does an amazing job. I booked a Hydra facial appointment with Purebeauty_by Michelle, I'm so excited! I'm sure Hydra facials will be part of my routine.
I recently went in for a B12 shot on a recommendation from a friend. WOW! The boost in energy, weight loss, and improved sleep cycle has changed my life. With a busy workload and family duties, I don't have the time to hit the gym like I used to. This B12 shot gave me the endorphins I used to get from working out. I'll be going back for routine visits with Tracee for sure. She's the best.
I've been going to Lisa for all my brow & lash needs for years. She has the best attention to detail and keeps my brows perfect! So excited to try more services; hydrafacial and Botox booked!
I had a wonderful experience and am very happy with results of my Botox injections. Tracee is the best!
Precision Medical Aesthetics is where its at! Come visit Tracee and the gang for all your beauty needs. They will take THE BEST care of you!
Tracee is the absolute best! Botox and fillers can be scary, especially for a first-timer but have no fear. Tracee gave me Dysport in my forehead and filler in my lips and my results were amazing! She's super knowledgeable and will walk you through the whole procedure. Book your appointment now!
Would recommend Tracee for all of your injector treatments. Tracee has amazing communication, she is professional and a great injector. She really takes the time to talk about your concerns. 5 stars all the way!
CONTRAINDICATED IN FITPATRICK SKIN TYPES IV-VI
What factors influence the Fitzpatrick skin phototype? The quantity of melanin pigment in the skin determines the Fitzpatrick skin type (or phototype). This is determined by skin color (white, brown, or black) and the effect of ultraviolet light exposure (tanning). Pale or white skin burns quickly and tans slowly and unevenly: it requires extra sun protection. Darker skin burns less and tans faster. It is also more prone to post-inflammatory coloration following injury (brown marks). Fitzpatrick skin phototype is a genetic trait that is present at birth. Those with photosensitivity may burn quickly in the sun as a result of an illness, condition, or medicine; nonetheless, their tanning ability is unaffected by their photosensitivity.
I Pale white skin, blue/green eyes, blond/red hair (Always burns, does not tan)
II Fair skin, blue eyes (Burns easily, tans poorly)
III Darker white skin (Tans after initial burn)
IV Light brown skin (Burns minimally, tans easily)
V Brown skin (Rarely burns, tans darkly easily)
VI Dark brown or black skin (Never burns, always tans darkly)
Your Botox & Filler Specialist