PMA MEDICALLY-ASSISTED WEIGHT LOSS PROGRAM
Your Weight Loss Journey Starts Here!
Obesity is a disease. It is frequently the forerunner to the development of other medical diseases such as heart disease and diabetes. A healthy BMI range from 18 to 25.  You are deemed "overweight or obese" if your BMI is greater than 25.
You may be wondering, "Am I a good candidate for medically assisted weight loss?"  An excellent candidate is an otherwise healthy person with a BMI greater than 30 or greater than 27 with at least one weight-related comorbidity such as high blood pressure or high cholesterol. If you meet these criteria and believe you've "tried it all" when trying to lose weight, then adding medication to aid the process may be advised. If you are unclear if you meet the requirements, simply book a consultation to learn more about the program and determine whether you are a good candidate for medically assisted weight loss.  This approach is not first-line therapy for type 2 diabetes.
This program consists of a series of weekly subcutaneous injections (that you give yourself) to help make you feel fuller, faster, and longer. The medication will be shipped right to your door! The medication prescribed is the "generic" version of the brand name medication such as Ozempic, Wegovy, or Mounjaro.  PMA prescribes this medication from high-quality 503A compounding pharmacies here in the USA! Using compounding pharmacies help bring the cost of the medication down.
Semaglutide (Ozempic) and Tirzepatide (Mounjaro) demonstrated appetite suppression, improved control of eating, less food cravings, and improved glycemic control.
A series of office appointments will be required. The initial appointment consists of a full physical health assessment, with vitals and a lab draw (CBC, CMP, TSH, T3 free, T4 free, Lipid Panel, HgA1c). This lab draw is an additional fee.  If you recently had blood work completed (within the last 6 months) with your Primary Care Provider and can bring that to your initial appointment, you can skip this lab draw. You will learn how to do your self-injections at this appointment. You will then receive your medication in about 7 days.
If you are not overweight, according to your BMI but still would like help to shed that extra 5 – 10 lb, you can come in 1-2 times a week for a Lipo-B (MICC) injections.
PMA does not accept insurance, getting these medications through insurance is not only difficult but can cost upwards of $1100-$1700.
HSA/FSA cards are accepted.
Cost of program is a 3–6-month subscription at $199 per month plus the cost of medication approximately $250+ per vial purchased. Patients will need 1-4 vials throughout the entire 6-month program. This quote is based off semaglutide. Tirzepatide is slightly more expensive. 
***Availability and cost of this medication may change based on the FDA standards during the program and other medications such as Liraglutide may be offered in substitution.
More questions? Please visit our Semaglutide FAQ page.
"I've lost 36lbs (18% of my body weight)"
"It really shouldn't be so difficult for our bodies to lose weight. But I will tell you I believe that the stress we carry keeps it stuck like glue. And this was literally the one thing that has helped me to unstick it and create better habits for myself.
It's shifted my mind completely!
Tracee not only helped me to lose the weight but also find my confidence!"
-Crystal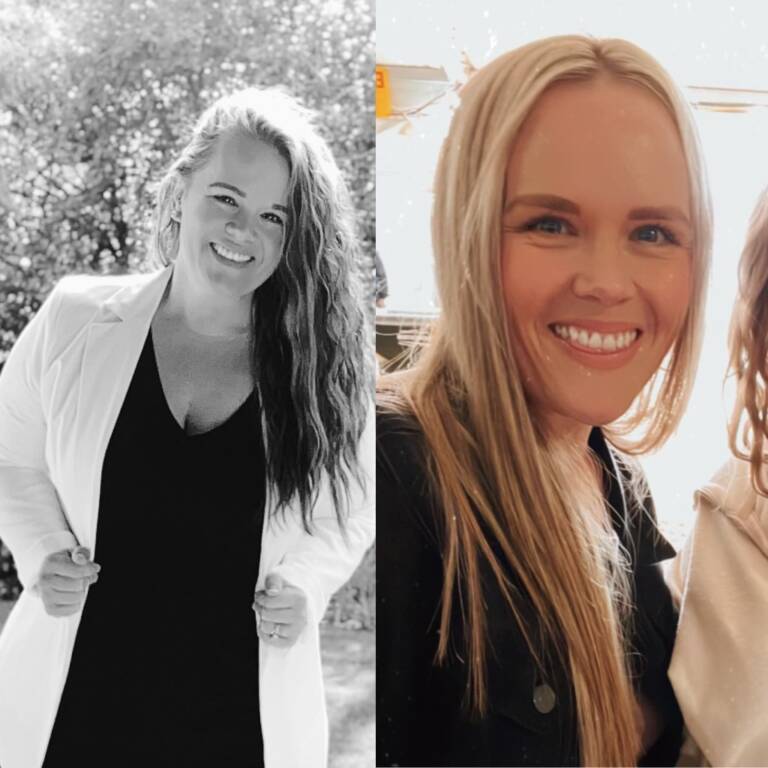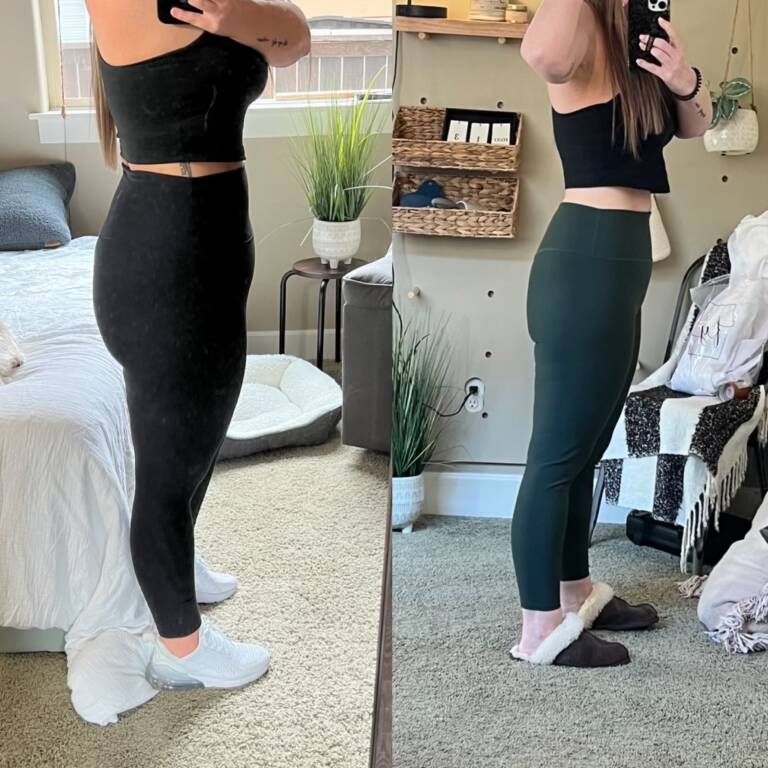 Tracee is amazing! I originally started seeing her for B12 injections which evolved to LIPO/B12 injections. I recently attended her open house at her new location. It is gorgeous and set up perfectly for the other services she now offers. I would trust her for any of them! If I could give her 10 stars, I would!
Congratulations on the Grand Opening yesterday. I've been going to Lisa with Suburban Brow for years, she does an amazing job. I booked a Hydra facial appointment with Purebeauty_by Michelle, I'm so excited! I'm sure Hydra facials will be part of my routine.
I recently went in for a B12 shot on a recommendation from a friend. WOW! The boost in energy, weight loss, and improved sleep cycle has changed my life. With a busy workload and family duties, I don't have the time to hit the gym like I used to. This B12 shot gave me the endorphins I used to get from working out. I'll be going back for routine visits with Tracee for sure. She's the best.
I've been going to Lisa for all my brow & lash needs for years. She has the best attention to detail and keeps my brows perfect! So excited to try more services; hydrafacial and Botox booked!
I had a wonderful experience and am very happy with results of my Botox injections. Tracee is the best!
Precision Medical Aesthetics is where its at! Come visit Tracee and the gang for all your beauty needs. They will take THE BEST care of you!
Tracee is the absolute best! Botox and fillers can be scary, especially for a first-timer but have no fear. Tracee gave me Dysport in my forehead and filler in my lips and my results were amazing! She's super knowledgeable and will walk you through the whole procedure. Book your appointment now!
Would recommend Tracee for all of your injector treatments. Tracee has amazing communication, she is professional and a great injector. She really takes the time to talk about your concerns. 5 stars all the way!
The small intestine produces the hormone GLP-1, which increases insulin release and suppresses glucagon secretion to lower blood sugar levels. A wide range of advantages, including positive effects on glycemia, have been associated with semaglutide.
– Tailormade Compounding Pharmacy website
Start with 0.25mg once per week, and if necessary or tolerated, increases to 0.5mg or more based on your Providers recommendations (this is the reason for the monthly follow up visits).
– Tailormade Compounding Pharmacy website
Reported advantages include weight loss, neuroprotection, improved fertility, PCOS treatment, quitting smoking, and cardiovascular advantages.
– Tailormade Compounding Pharmacy website
Semaglutide is injected subcutaneously, often in doses of 0.25 to 0.5 milliliters (0.5 to 1 mg) once every week. After a month of treatment, this dosage may be increased to 1mL (2 mg) once weekly if necessary. Most of the time, this medicine is well tolerated and can be continually taken without interrupting therapy without having any declining effects.
– Tailormade Compounding Pharmacy website
Side effects/precautions: Nausea, vomiting, diarrhea, stomach discomfort, and constipation are the most often reported side effects. Patients who have hypoglycemia, kidney issues, or a higher likelihood of allergic reactions are at an increased risk of experiencing major side effects. The drug in question is not an insulin.
– Tailormade Compounding Pharmacy website
Since it is not an insulin, this medicine should not be taken by anyone with type 1 diabetes or diabetic ketoacidosis.
– Tailormade Compounding Pharmacy website
Your Botox & Filler Specialist